1-800-ASPHALT is an experienced asphalt paving contractor...

Experienced asphalt paving crews:

1-800-ASPHALT has both the man power and the equipment to provide our customer's with high quality asphalt paving services.  We perform an even balance of residential driveways and commercial parking lots.  Regardless of what size asphalt project you are considering, you can trust that 1-800-ASPHALT has the experience and knowledge to handle your specific job. 

Asphalt Paving Services

We provide all kinds of asphalt paving services, including the following:

Township Roads & City Streets

We do not sub contract any of our asphalt paving work.  We own our equipment and we perform all phases of the asphalt paving projects.  This allows us the opportunity to make sure that all scopes of work are being done properly with the skill and attention that they deserve.  Our paving crew has over 100 years of combined asphalt paving experience.  We care about our work and it shows in the finished product that we provide for our customers.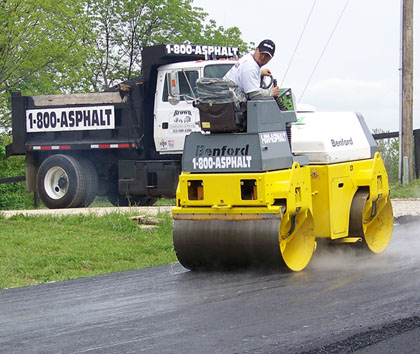 Copyright 2010 1-800-ASPHALT:  Asphalt Paving.  All Rights Reserved